Shop by product line
At Flourish, we've carefully considered everyone's needs & dietary restrictions and crafted a diverse range of flavors, including whey-based, plant-based and more!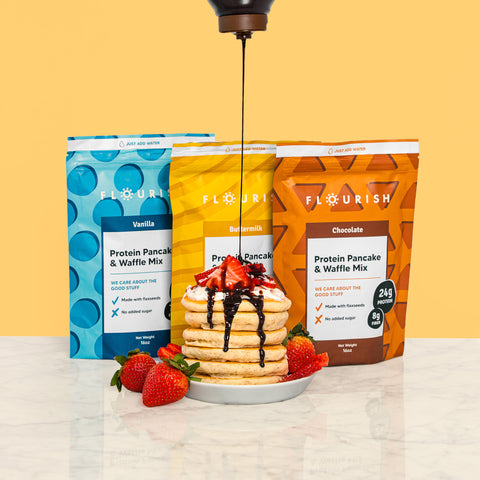 Whey-Based Mixes
★ 23g of Whey Protein
★ 0g of Added Sugar
★ 7g of Fiber • Whole Grains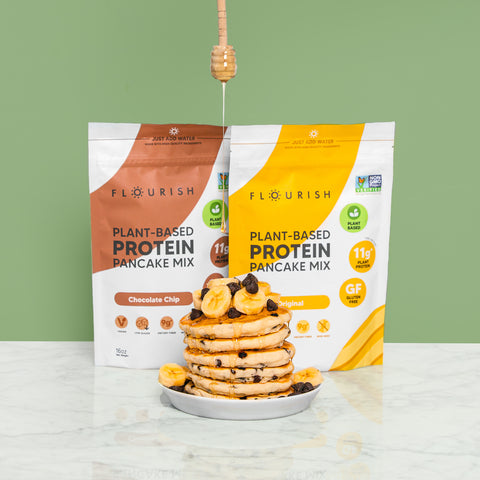 Plant-Based Mixes
★ Non-GMO Certified
★ 11g of Plant Protein
★ 9g of Fiber • Grain-Free
Shop Vegan Bestsellers
Get ready to flip out over irresistibly delicious plant-based protein pancakes.
Shop all products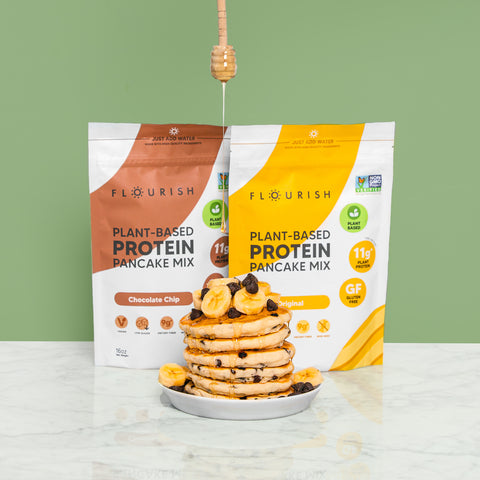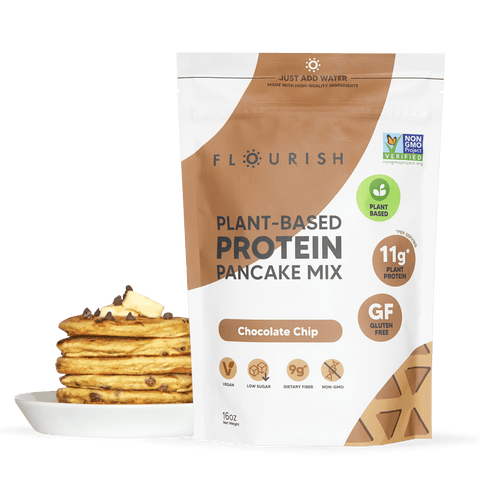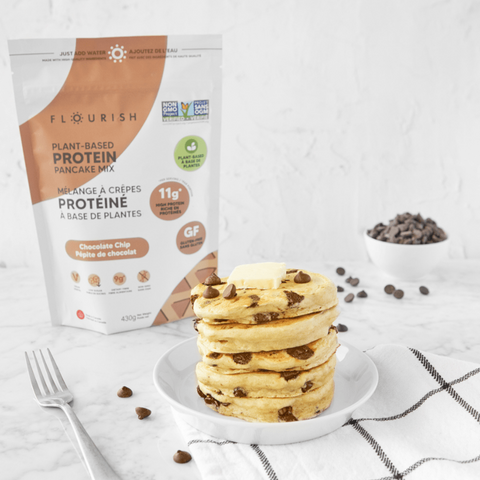 Over 1,000,000 Happy Customers!
4.9 ★★★★★ based on 2,387 reviews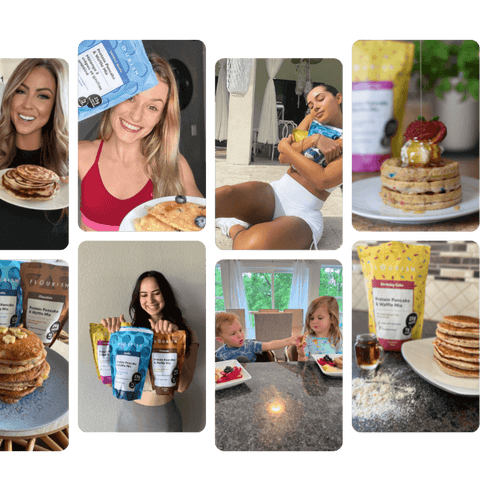 ✅ Verified Customer • Brianna, 27
"23 Grams Of Protein But They're Soft & Fluffy Like Restaurant Pancakes. How!?"
✅ Verified Customer • Alexandra, 35
"I've been buying these for almost a year and when I tell you I'm obsessed, I'm putting it lightly"
✅ Verified Customer • Yannick, 46
"My picky kids absolutely love this mix! So easy to make, so versatile. It's my go to breakfast for my kids. "
Fuel the progress you want with the foods you love.
Flourish was created to solve a simple problem: how do you achieve long-term, positive change in your life?
Easy. You build joy into to your daily routine. That's what Flourish is all about: we make breakfasts that pack a serious nutritional punch, while delivering your daily dose of enjoyment.
High Protein, Healthy Recipes
Browse our recipes to find your next favorite healthy meal inspiration, curated by our in-house recipe team.
View all Fun Flourish Recipes